Real estate manages to go on sales in the pandemic
Online transaction, sales via the app help some investor keep sales speed in addition to a lot of incentive programs in the complex development of the pandemic.
Like other fields, transferring, investing on real estate decrease sharply due to the pandemic. According to statistics of Vietnam association of real estate broker, more than 300 out of 1,000 real estate exchanges nationwide closed. Besides, 500 exchanges keep moderate.
Upon the latest report of Vietnam Jones Lang LaSalle (JLL), in Ho Chi Minh City, the number of apartment for selling in Quarter I, 2020 is only 1,980, a half fewer than in Quarter IV in the previous year. This consumption is also a half lower than the same period in 2019.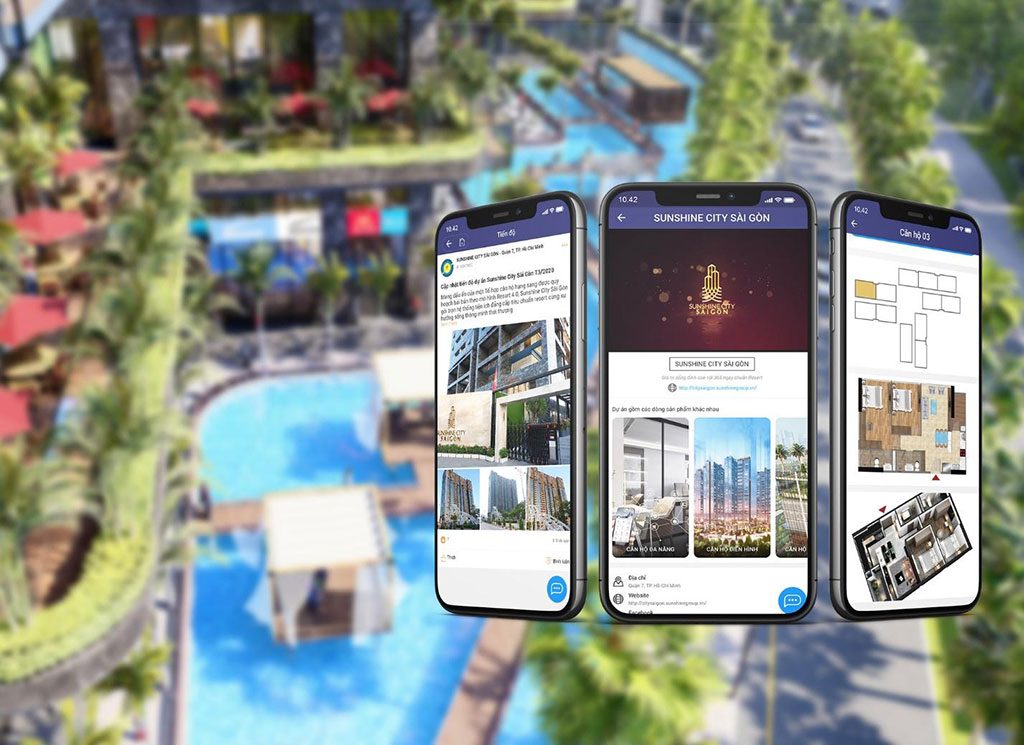 To maintain sales speed and revenue, investors seek for different ways to raise demand. Vinhomes lately has applied the policy for house buyers if you buy an apartment, you will get a voucher for buying car valued 200 million dong. Residents can get free for parking in Vincom shopping center and Vinhomes urban areas nationwide until December, 2022. Basing on statement on the Website publicized by this investor, sales has surged since the incentive program was available.
Thang loi real estate joint stock company has launched sponsor package valued 100 billion dong for house buyers. This company also gives out a 50% discount for all housing items in some projects and applies a great remuneration for their effective staff in the pandemic.
In addition to basic gift policy and discount, many companies change the way of traditional transaction into online. Sunshine App was launched by Sunshine Group this January. At this time, this app is helpful for the investor to promote its advantage on the market. Sunshine App integrates plenty of features on modern technology foundation, meeting demands from transferring, house leasing, online investing, project's consultancy. With this app, customer interested in Sunshine Group's projects can find out projects, close transaction, choose apartment, transfer, take part in lucky games without physically meeting the investor, salesmen or brokers. Even traditional opening ceremony which has happened for dozen years is updated via this app by the Group.
According to representative of Sunshine Group, the number of transaction via this App has rocketed since the pandemic. "The pandemic is both a chance and challenge for companies which have a long-term vision and prepare everything thoroughly to respond well under all circumstances, sales on App helps us do well in the pandemic." said the representative.
Furthermore, this Group, by understanding that investors usually are not ready to spend a fortune investing at once, especially in the complex development of the pandemic, introduces a new Finance-Real estate investment model which gets an attractive benefit by a little capital. Accordingly, instead of spending billions dong buying an apartment, shophouse, villa, investors only need to spend 100 million dong owing a dozen-billion dong property. If they want to drawback the capital, they can sell the property back to the market or resell for App development unit to benefit at the end of investment period.
Sunshine Group said that in the booming time of technology 4.0 when all activities, transactions, interactions can be performed via smart app, Sunshine Group pioneers in integrating "All in one" on suitable App in line with development tend. "Technology helps private investors not to interrupt investment process regardless of any circumstances", said the representative.
Remedies for sales online of real estate market are welcomed by customers. After the plan to welcome his first child, Mr. Nguyen Van Tam (District 4, Ho Chi Minh City) has planned to find an apartment near the city center for months. Long pandemic makes him to stop visiting the project directly. Some agencies recently have contacted him to instruct how to discover an Sunshine Group apartment in District via the App.
"By opening the app and registering an account, a series of information about the project, price, the way to choose apartment, transaction, sales contract are all available, which surprises him. Even, if he is will to buy this apartment, he can make a deposit just in a few second via e-wallet integrated on the App." said this customer.
For sales professionals like Nguyen Tuan Minh (35 years old, Ho Chi Minh City), working remotely via app or online is also how he keeps customers and looking for new customers daily. "Working online also has some inconveniences, but I try to meet the individual requirements and keep in touch with guests. All project information, legal documents are emailed. Customers can visit the model house online then choosing the location, all transaction procedures are done online and delivered by post, "he said.
Marketing expert, university lecturer Nguyen Phan Anh said that App purchase is a trend of applying technology in business activities in line with the digital transformation process of enterprises. Developing your own application helps businesses proactively take care of, find customers and save advertising cost, one of the major expenses of a real estate business or real estate exchange.
In term of business' different direction selection to overcome the pandemic, Dr. Tran Nguyen Minh Hai, a real estate expert of the Banking University of Ho Chi Minh City, said that the market's trading ability in the pandemic season is still slowing down but too low. At this time, many investors know seize the opportunity.
"In this period, investors can easily buy houses at reasonable prices because investors have to increase promotions to attract and accompany customers, while in the secondary market, many investors must cut losses due to financial pressure, "said Dr. Tran Nguyen Minh Hai.
​According to  VnExpress